Also, in case any are wondering about the discounted picks in the "clearance" section, i have these pictures to show exactly what they mean by "blemished".
Notice the dots at either end of the handle? They look to be simple burn marks. They have no effect, other than looks though.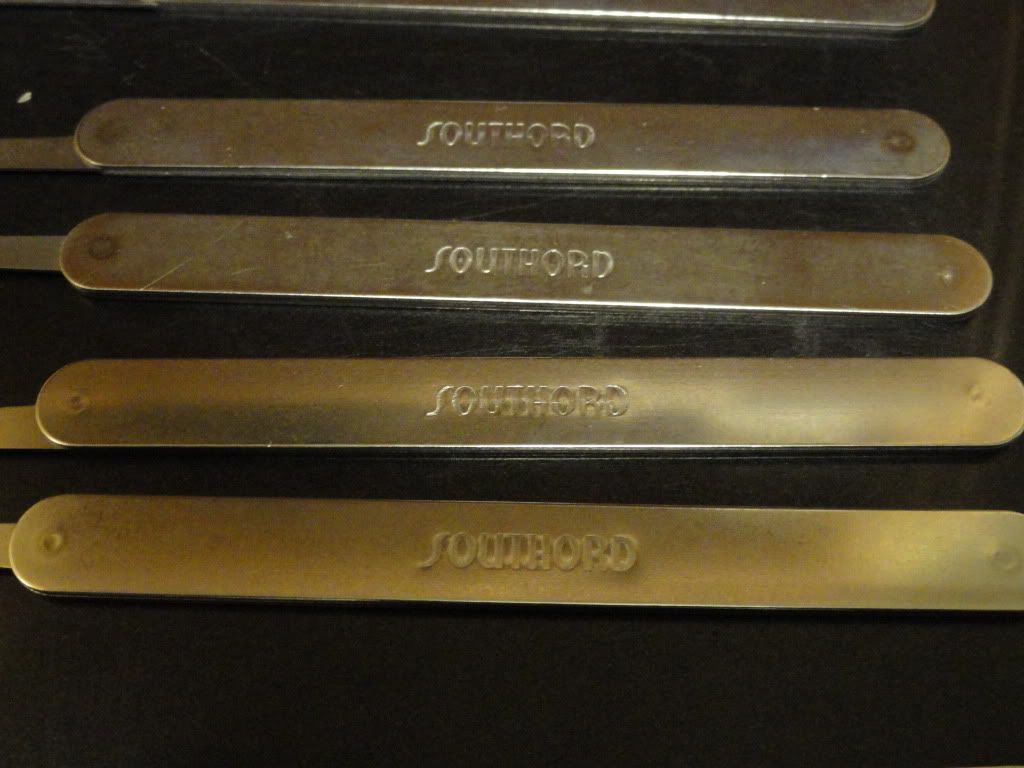 The complete 14 piece set from the "Clearance" section. The description read as "blemished".
*Also, as a note, one of the tension wrenches is torqued so that you aren't pressing against a thin piece of metal, but instead the flat width ofthe wrench. (The one on the right)