Do NOT take the C clip out yet!
How to remove the core without having a major accident: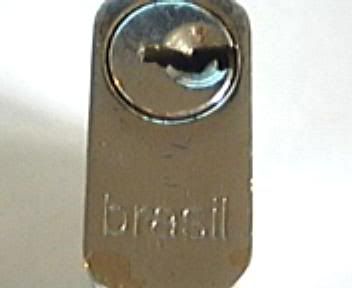 Open the lock and turn the plug one quarter.
Make a copy of the original key, then cut the bottom of your duplicate so that the hair clip tool can enter the bottom of the keyway.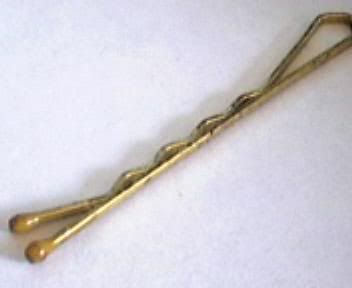 Hair clip: You need to make a tool out of a hair clip.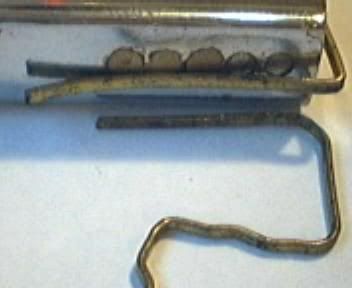 When you make the hair clip tool, make sure that it is long enough to cover all the holes, by measuring on the outside.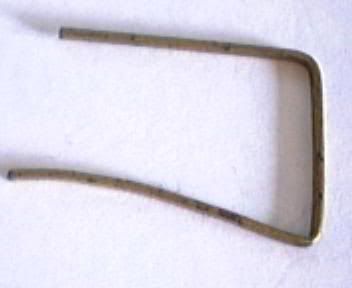 Hair clip tool: Sizes may be different on each lock.
Insert the hair clip tool that you have made.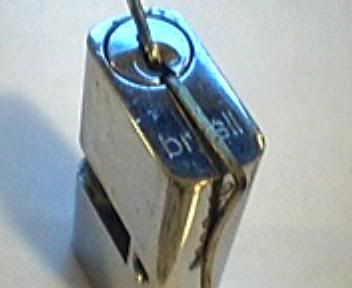 Now, with a little help from the wrench, turn the hair clip tool in place upon the lock.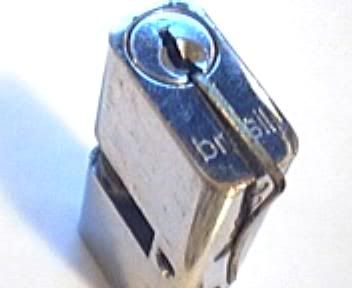 Take the wrench out.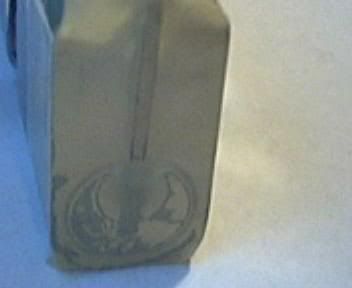 Good advice: Use something such as a rubber band or tape (in this case) before you remove the C clip (if you use the key, put tape anyway).
You can now remove the C clip!
Remove the tape gently, and pull out the core, but be careful, see that the pins do not fall out, by making sure that the keyway is in an upright position.
The core with the bottom pins.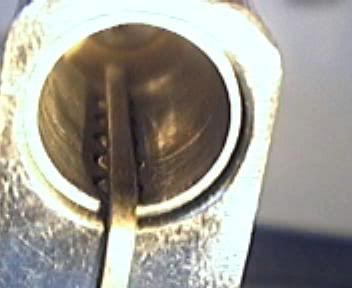 The top pins and the springs are now secured by the hair clip tool!
When you have finished playing around with the bottom pins, put the core back in, the same way it came out, twist the hair clip tool back on the side, with help from the wrench, and turn the core to a full upright position.
Now, and only now, you put the C clip back on, and your done.

{editing and clean-up done by Varjeal-good work and excellent idea OP}