ok so i thought i would show how i made my handles. not to different from legions.
first i made a pick out of a wiper blade insert. then i took some clay and formed the general shape i wanted with the pick inside. i fired it in the oven for the recommended time. then it was time for shaping.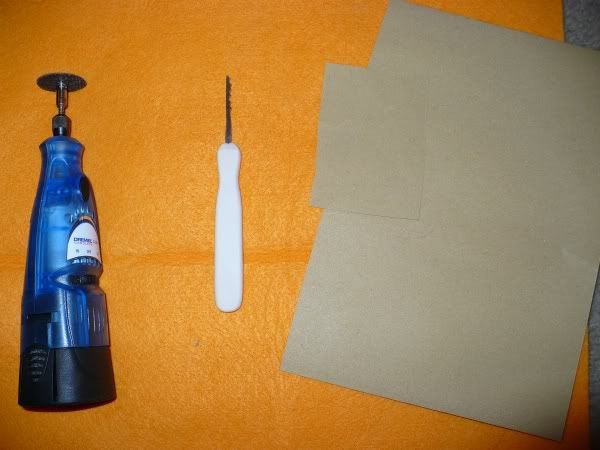 then you get something like this.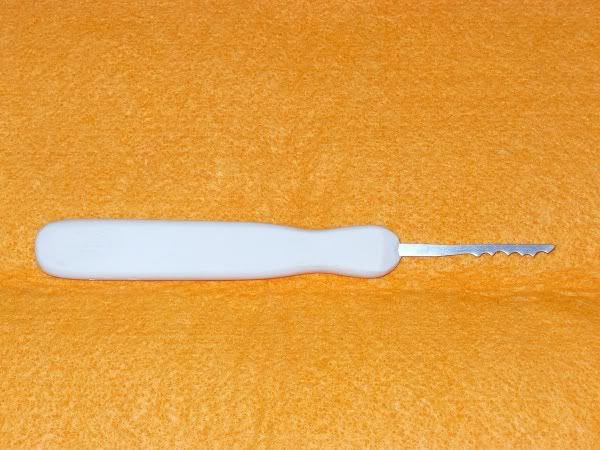 i then took some clay large enough to make on side of the mold. i pressed the picks handle into it about halfway. if you mess up just mash it all up and try again. i then pressed some airsoft bb's into the mold to make depressions in it.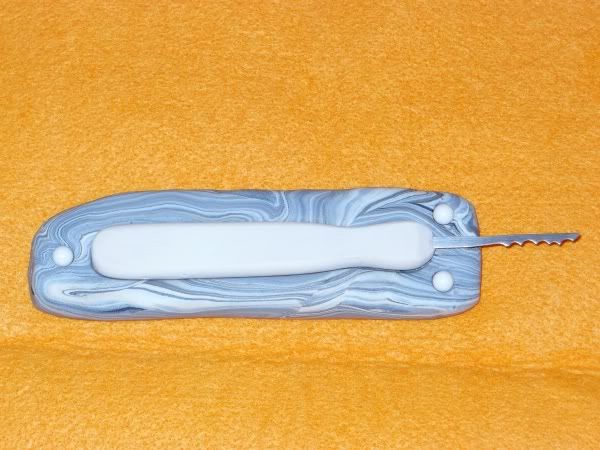 i then fired this half of the mold.
after the mold cools its time to make the other half of the mold. for this next part you will need some sort of release agent. you can use olive oil, talc, armor all ect... i find talc does work well but it may cause some unwanted texture. you cover the half of the mold you already made and your pick you already made in your release agent. be generous with your release agent, it makes the process way easier. now cover the half with clay making sure to get it in all you depressions and cracks.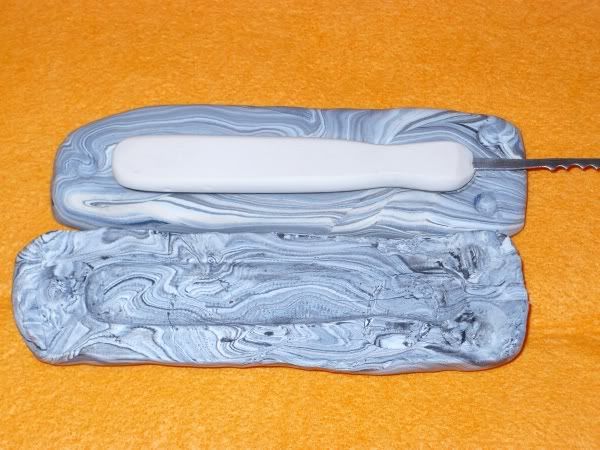 now i put this side in the oven for about 10 minutes(or until its somewhat stiffer and not sticky) i then put the halves back together with the pick inside. and placed it back in the oven with some sort of light weight on top and finished baking.
then i let it cool. and you should have something like this.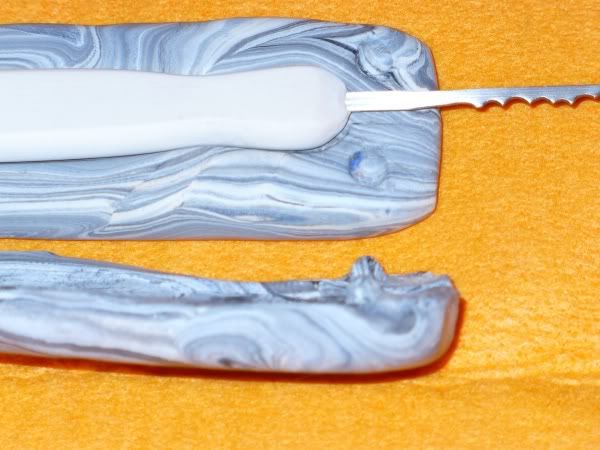 some side notes:
try different release agents. powder works well but gets stuck in the clay and causes unwanted textures. oil works ok. and i hear armor all is the best, but i haven't tried it.
when forming the handles i form them once cut the excess of with an exacto blade and then put it back in the mold and repeat the process until i have very little excess coming off.
also before molding the handle around the pick make deep cuts in the bottom of it with a dremmel cut off wheel.
sand and buff when done. enjoy.