Good news. Our tensile tester at work was more than able to break the pick.
Here it is;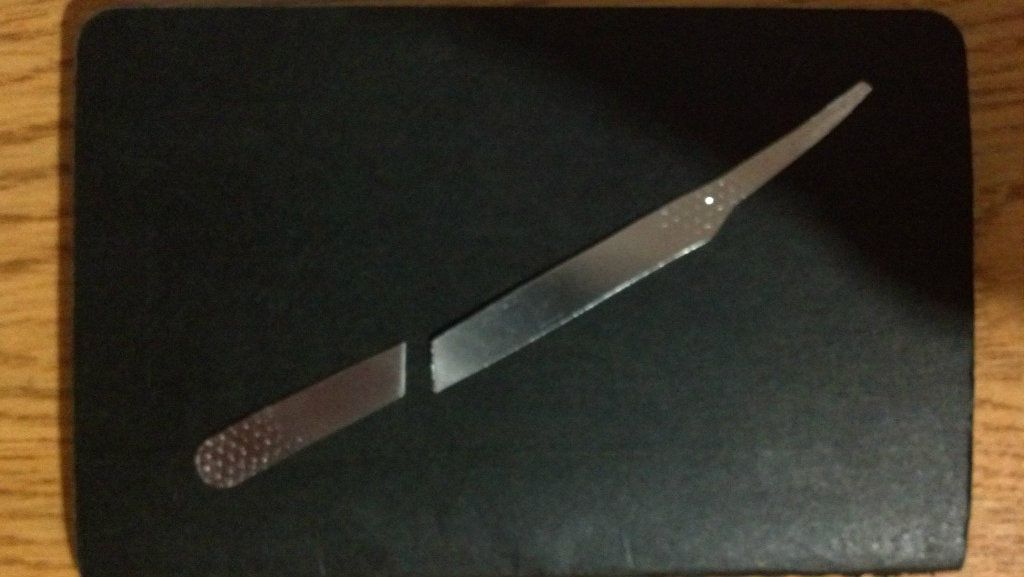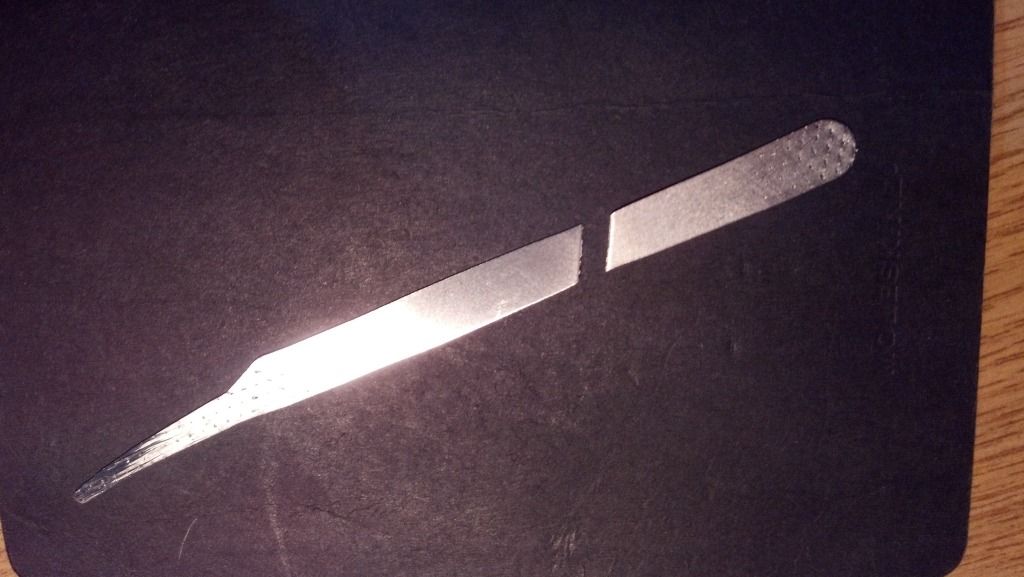 It required 5.4467 KN or 1224.47 pounds of force to break. It deformed a little before breaking.
Now, the bad news.
I put the previously dipped pick in a cylinder of acid in order to reduce it. However, the increase in surface area submerged in acid caused a greatly increased reaction from the acid. Before I knew what was happening the acid had boiled over; eating a leather glove, an aluminum bottle of lubricant and a box.
It destroyed the pick while it was at it. I'll have to start over.
Later,
~Jesse