Hi,
I have these different AVA cabinet file locks and been playing with them for a while now. So far with no success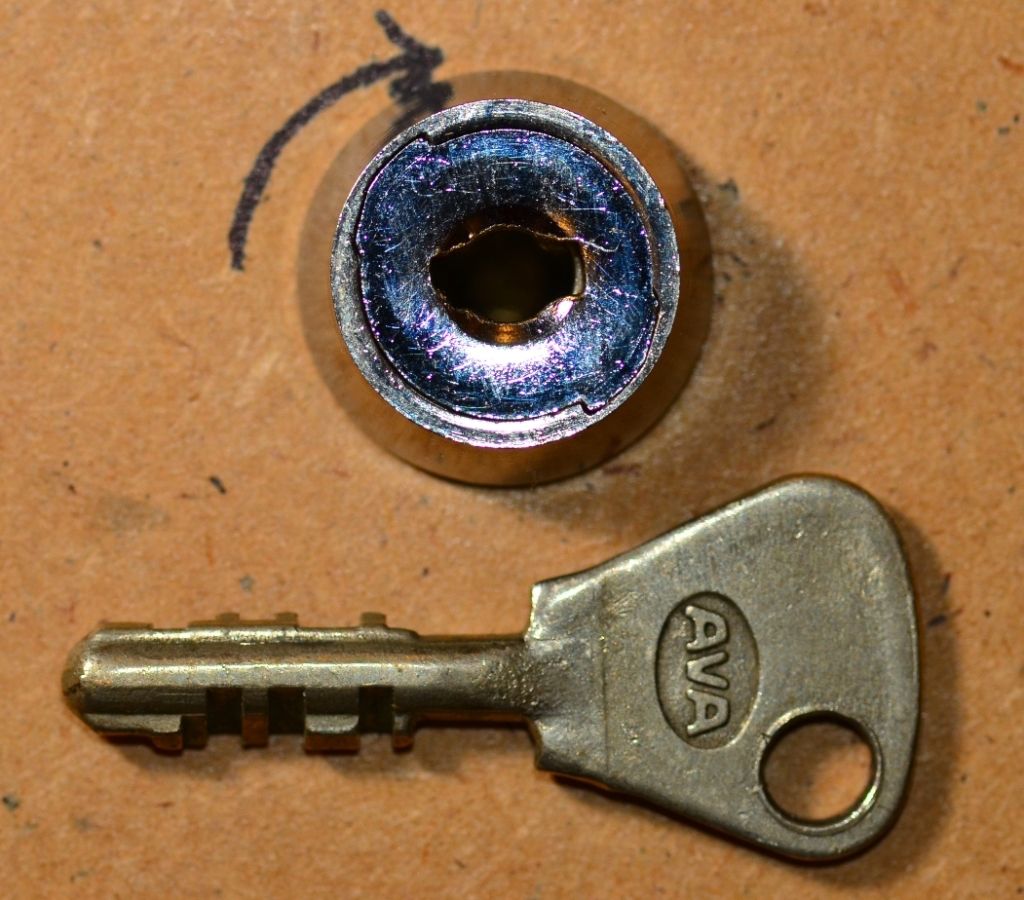 This one is with sealed frontplate so it won´t turn as you can see. Tension must then be applied from the bottom of the lock. I haven´t done tw for this yet, maybe next week...
Have you any good suggestions for it? If I grind down one key and leave only the tip as it is I must make the lever very thin allowing the lockpick to enter the keyhole. And when I must pick both sides of that lock, should the tw lever be in the middle or either corner? Which way it hinders least?
Perhaps I dont waste any key in making that tw, just take the measures...
Wizer, have you made yourself a special tool for these?
Here is two different ones, these work with normal tw tools: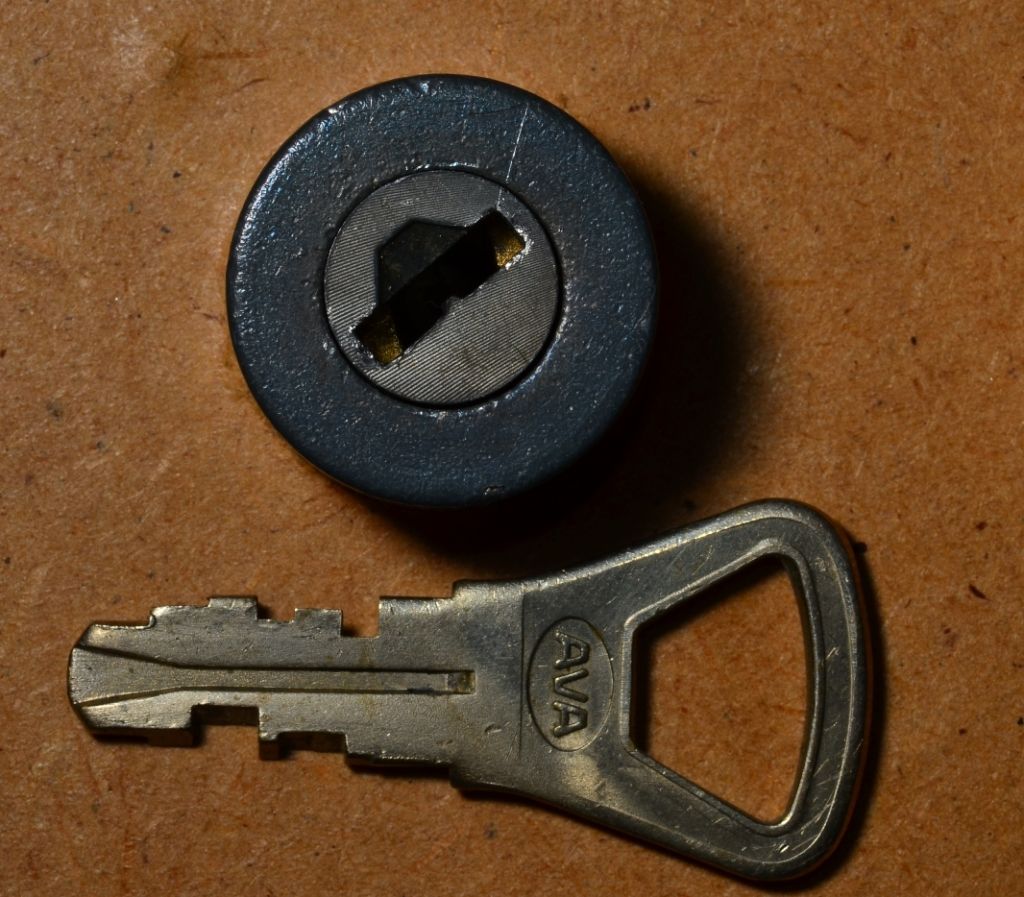 This is pretty old one, when you put tension on it the frontplate rotates nearly 45 degrees freely. (They don´t have any springs anyway)
This is the newest of these three. There is a bunch of different key forms for AVA. Some are flat from other side so even with same bittings they don´t match other locks.
When I continue trying these PITA locks with half diamond, how sharp should it be? I mean, half ball vs. half diamond? Or is the hook even better? Some bittings in the key are quite narrow, so I think the half ball style is out of question.
And I think when you try to only rake these open you have to continue until all the brass have come out of the lock