Hey all i wanted to add to the awesome collection of how to articles on lp101. I will be showing how to add a wooden handle to your picks. This works with picks that you make or purchase. The wood i'm using in the tutorial is teak and came from some bit of home decor i purchased for $ .50 in a thrift store. I dont have a pic of its original form and i dont know what it was, but it was about the size of a large salad plate. Starting with flat, rectangular pieces of wood would be ideal, but i was going for cheap!
These first two pictures are showing what i was starting with, the picks are just there for scale purposes.
this is the pick i'm putting the handle on and the instructions: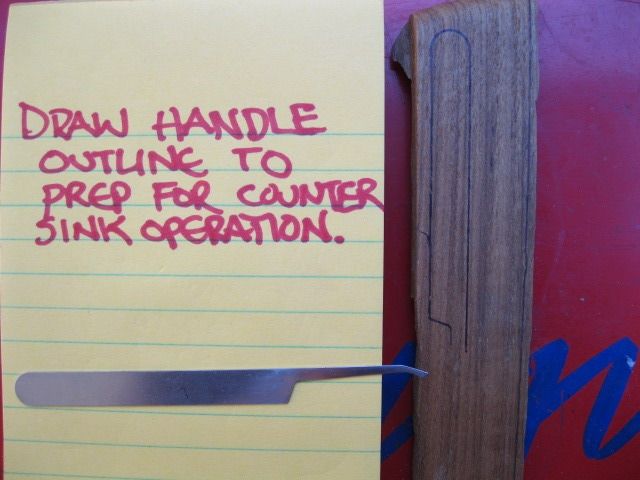 I tried using a dremel attachment to hollow out the handle area, eventually i just put a chisel edge on a flathead screwdriver and carved out the channel like that. Taking a little at a time and checking the fit often i ended with a tight, flush, fit between the original metal handle and the inside of the custom handle.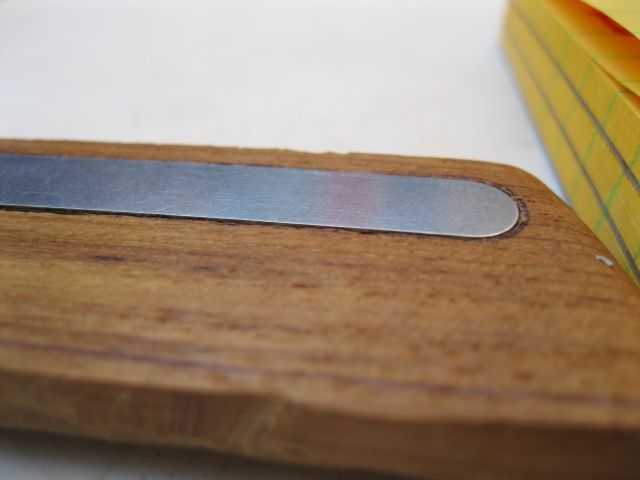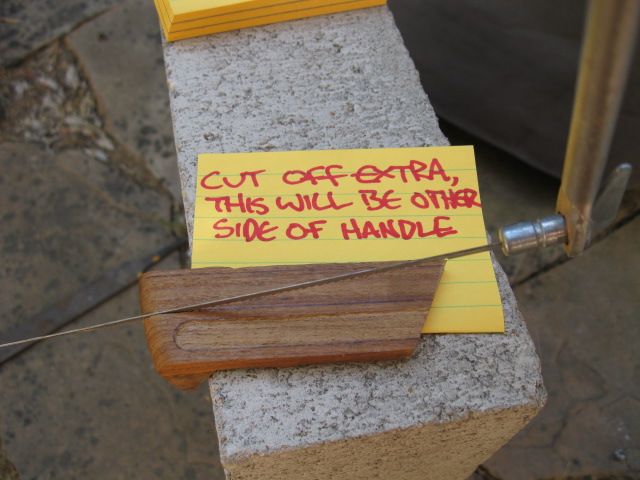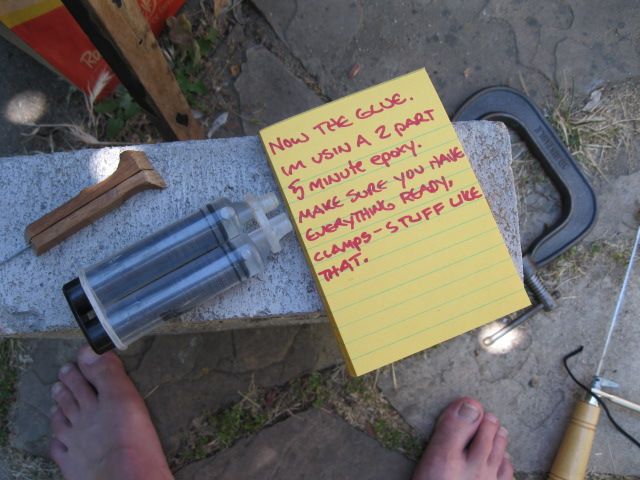 and clamped:
http://i1249.photobucket.com/albums/hh5 ... 1342489722
as soon as i have the pick properly finished i will post some photos. I'm really not happy with how it turned out, actually. The pick i ground out of a broken key extractor and it turned out so free king AWESOME! (thanks to Romstar for the stencils) The finish is superb (thank you, Raimundo and others...) but the handle is sort of short and it reminds of a paring knife somehow

. Structurally it is very good, the handle is so solid, good feedback and its never coming apart.
Give me a day or two and i'll show the finnished pick, i promise.
R