Went to SF over the weekend and while i was down there i couldnt keep my eyes off people doors, parking meters, utility boxes, etc... I'm sure you guys understand, lol. I noticed that Medeco is the HS lock of choice, all the parking meters were secured with them ( i think the symbolis for the biaxial?) and lots of doors as well-public and private. I finally found an Assa, i was pretty excited about that, its the first one ive seen-ever! The first pin looks really trippy, whats the deal with it? i'm sure someone knows. I also found 2 primus cylinders, only one is pictured. There is also an unmarked keyway that just has some sick looking wards..
The pictures you can see are followed by the HUGE version, i figured that anyone sick enough to want to see the lock will click through but i didnt want to jam up the site too much w/ large images.
Enjoy!
heres the ASSA!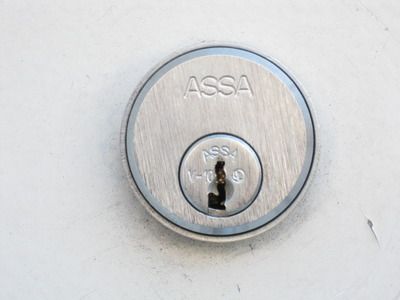 http://i1249.photobucket.com/albums/hh507/atticRR/assaDoor.jpg
Medeco/ parking meter
http://i1249.photobucket.com/albums/hh507/atticRR/mdcoPrkmeter.jpg
Medeco/ on a door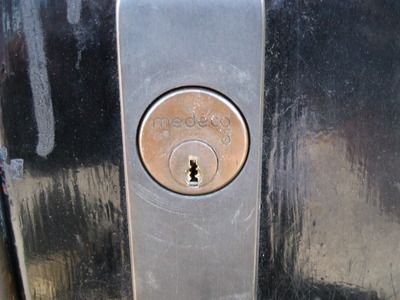 Primus!
http://i1249.photobucket.com/albums/hh507/atticRR/sclgprimusDoor.jpg