Well, I was bored and decided to make a project log for the ASSA Twin cutaway I am making right now, so all of you can see the process of making a cutaway.
Yesterday I started the project by picking up an ASSA Twin plug and cutting slots into the place where the sidebar pins go. I cut two cuts right next to each other with my Dremel. Below is a picture of the current state of the plug. I will eventually sand it down.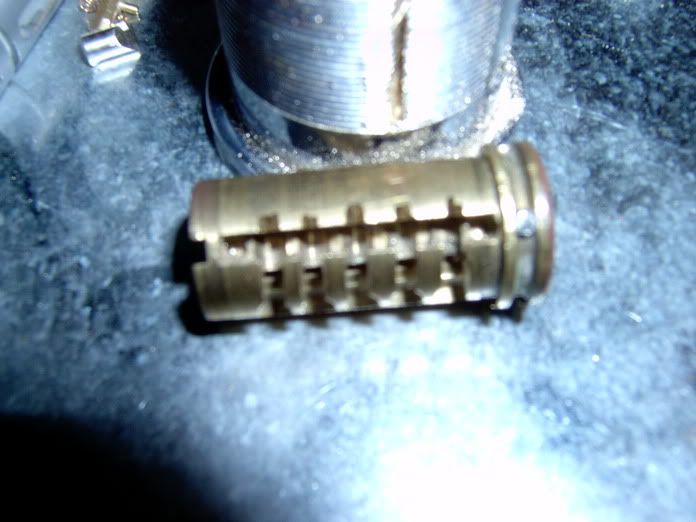 Looking at pictures of other ASSA cutaways and my Everest Primus cutaway, I decided where to cut on the housing. I marked where I thought was about right with a permanent marker on the front and back.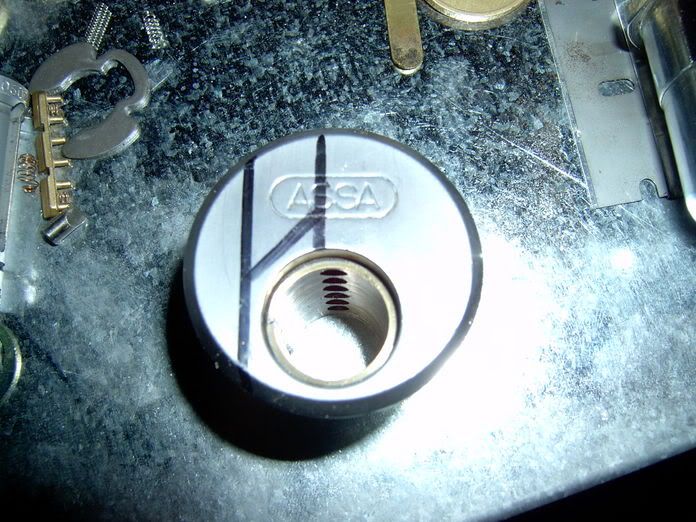 I started a groove with my Dremel to start a hacksaw cut. After that, I started cutting with a hacksaw.