WARNING: Huge images ahead!
OK, this my favorite padlock at the moment, nice heavy duty in black, made by ZeissIkon. What I really love about is the removable cylinder system. The cylinder is almost the size of a half eurocylinder but not quite the same format. It rather looks like a snowman, if anyone knows the exact name of that specification letme know.
The cylinder used is a standard pin tumbler, 6 chambers, the profile looks a bit weird at first, but you actually have a LOT of room to move the pick because the centerline is basically not obstructed.
I'll just post the pictures now, it is all pretty self-explanatory.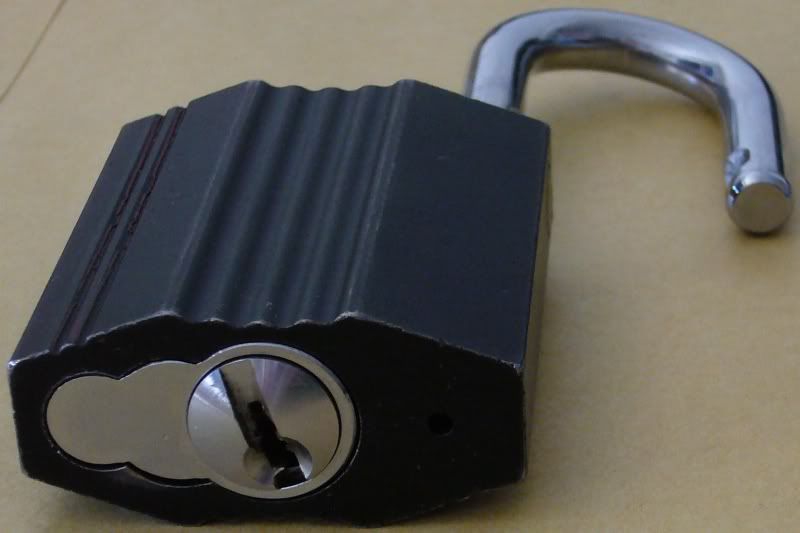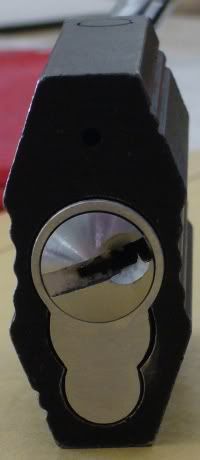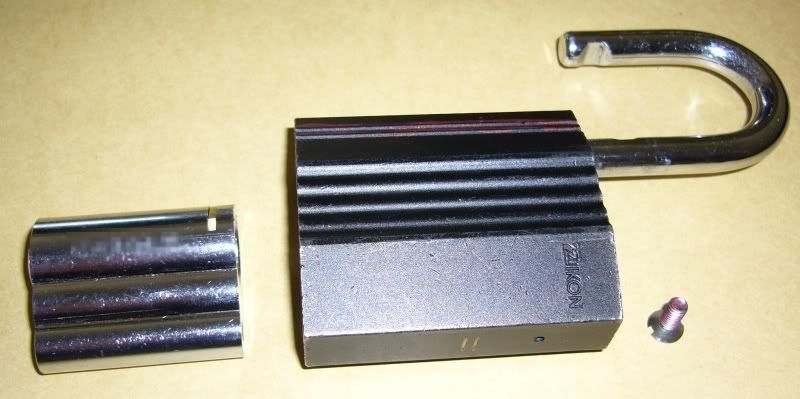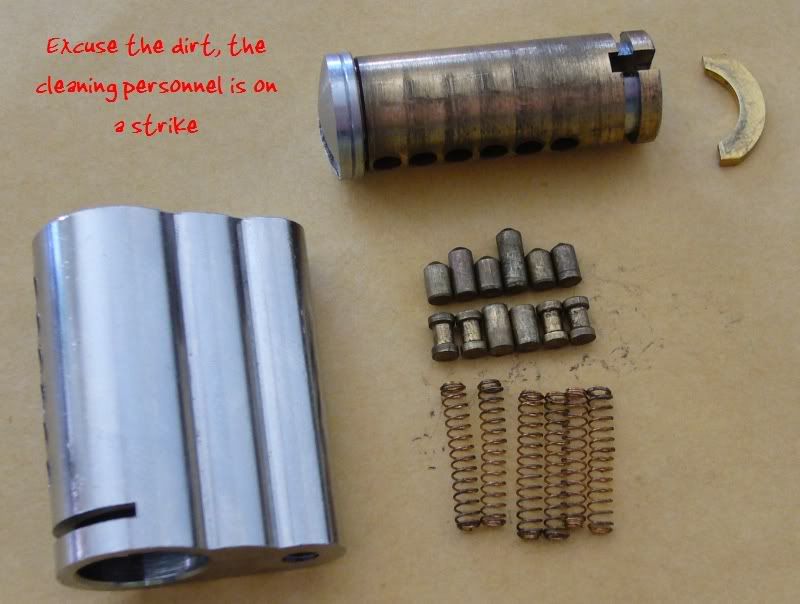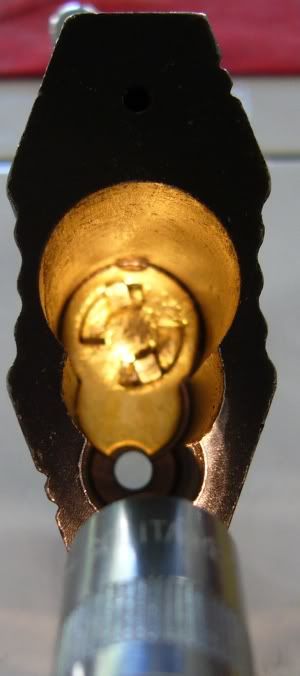 I'll have to check if the recording of the reassembly (yes! motion picture!) worked out good enough to be presentable to a wider audience. You'll also get a video of me opening this thing (6 pins, 4 spools) in 30 secs or something. I don't know if anyone is interested in this at all, it's just a
pin tumbler, nothing special, so...

As always, comments and question are welcome.