Well, here is my copy of DB's mod to the Tshock spinner.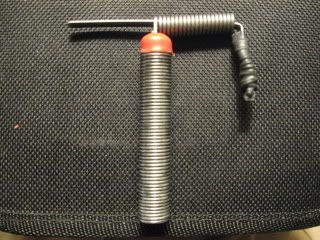 I just felt like there wasn't already enough places to pinch and/or cut myself.

Thanks for posting the info on the cool mod with the wrench notches and the wire wrap DigitalBlue.
Sorry this is just a rip off... I tried to make a trigger so it could be preloaded and one handed, but nothing has worked yet that hasn't made it HUGE. Led to some other neat ideas though.
Thank you TShock, many years belated, for the cool idea. I have made 3 other DIY designs and nothing has matched this baby!