New to lock picking,here is a guild on why locks get stuck 180' after picking.
So first of all well done for picking your first lock.
1. This is a lock im using.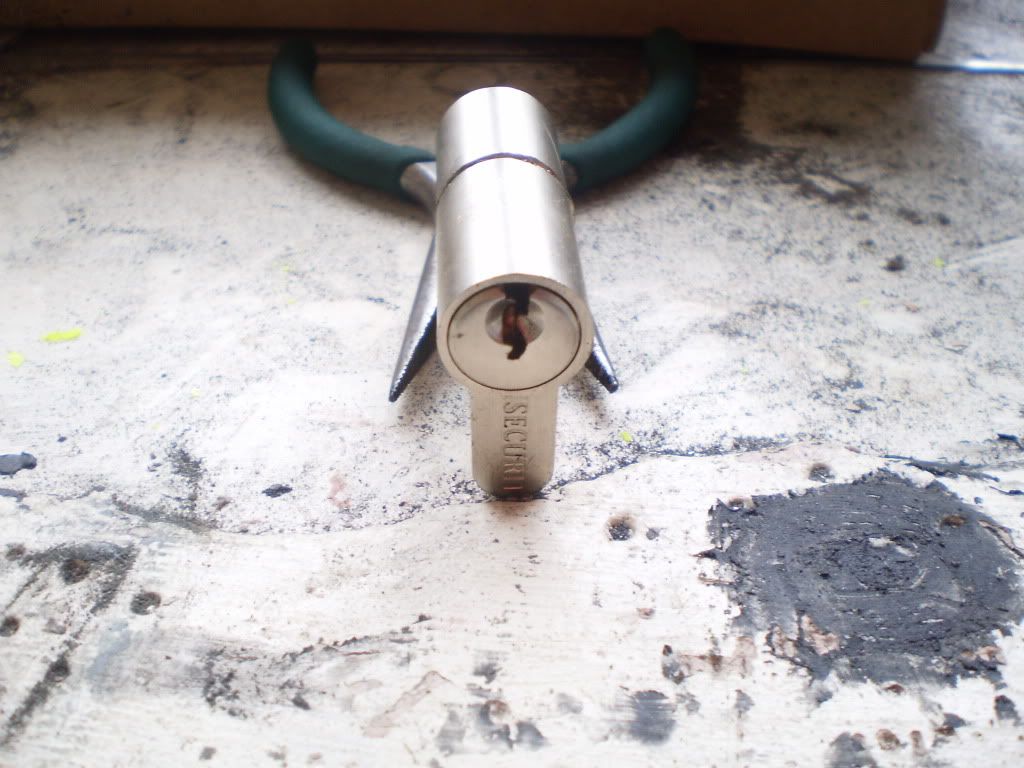 2. These are the tools im using to open the lock.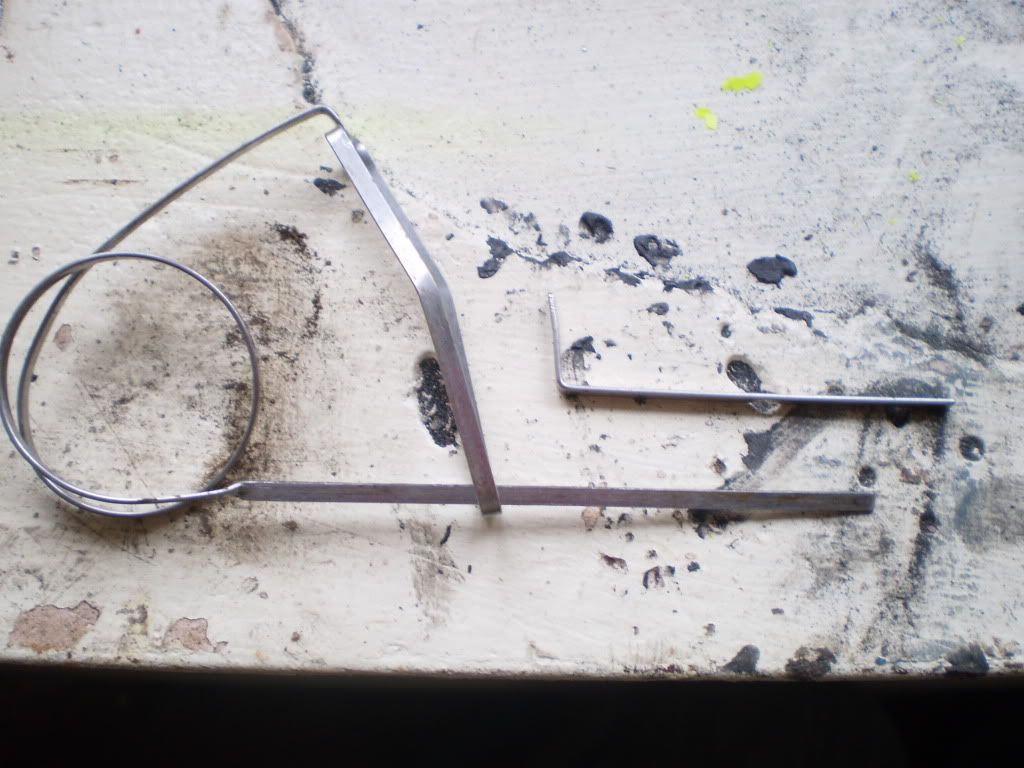 3. Lock stuck half way.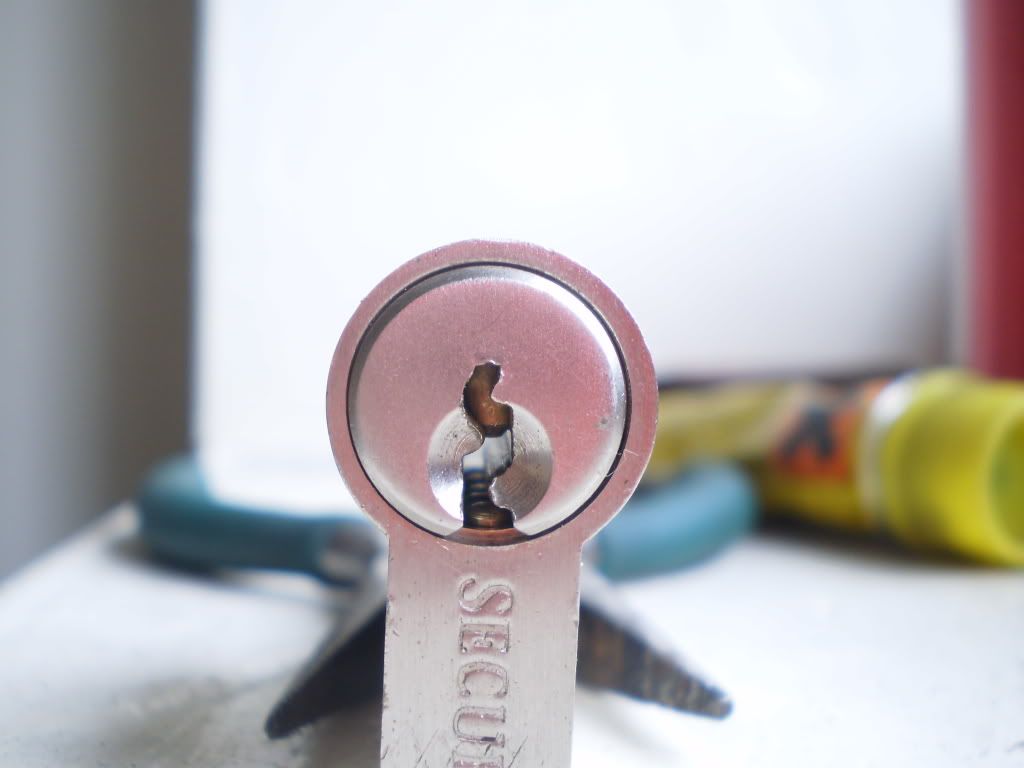 4.Now study pic 1 and pic 3,you will see the pins you have just picked are doing nothing and the spings have pushed the pins up into the bottem of the keyway.
5.So you have to push them all down to carry on turning,like this.(i use the tension bar to push them back)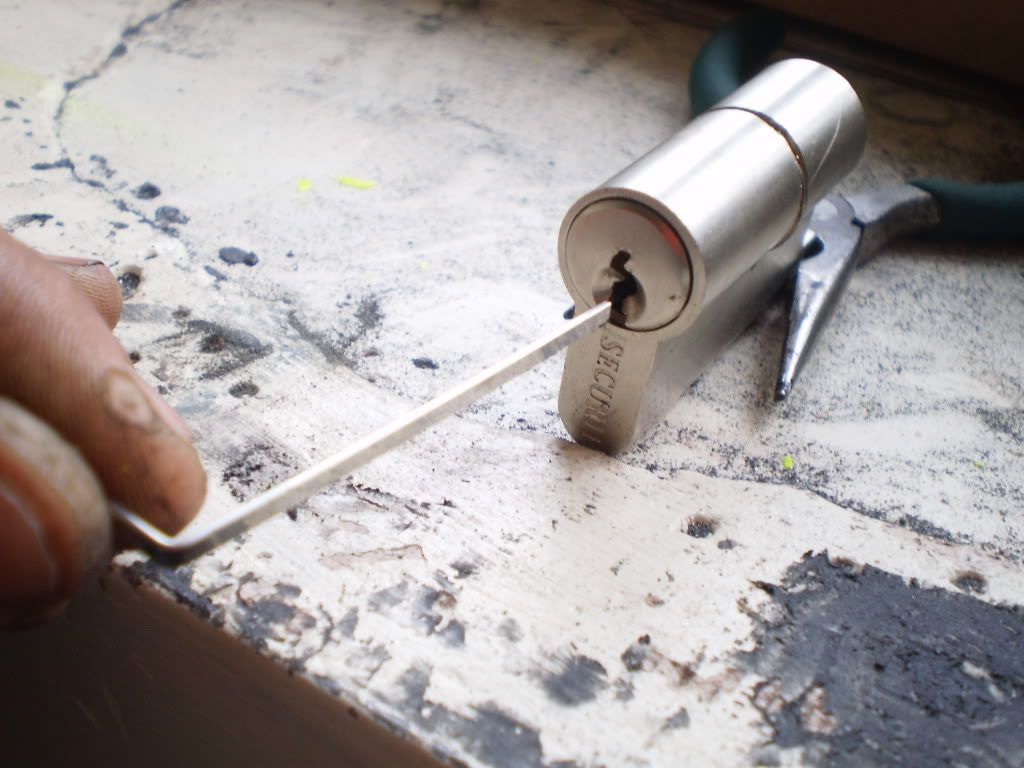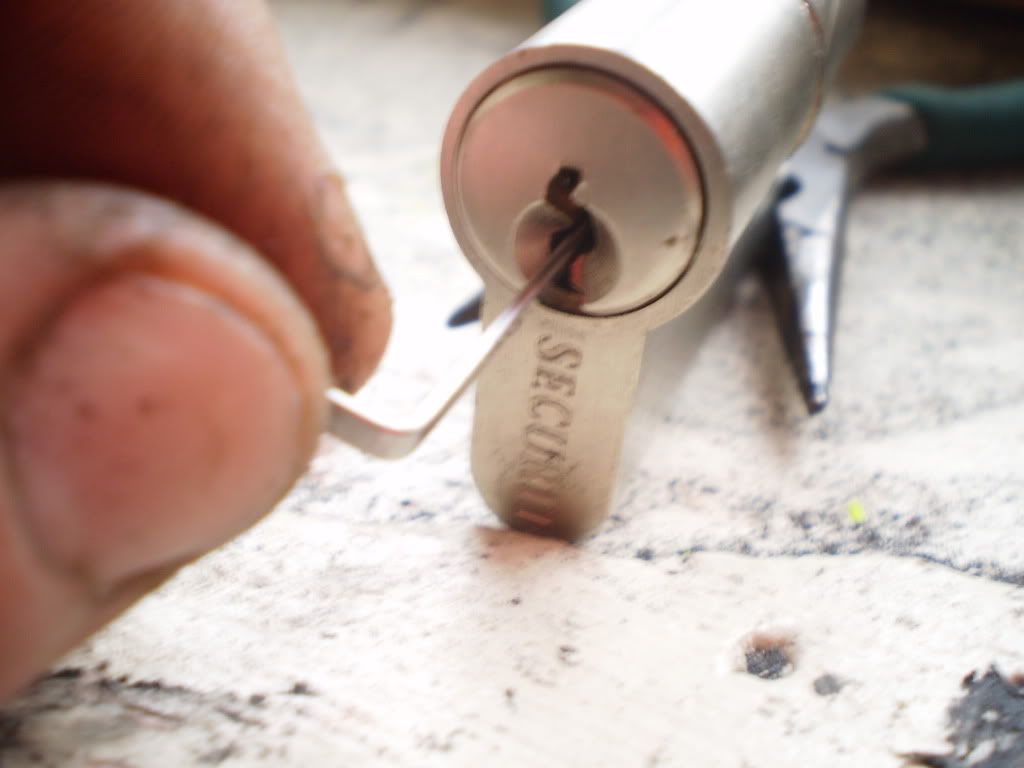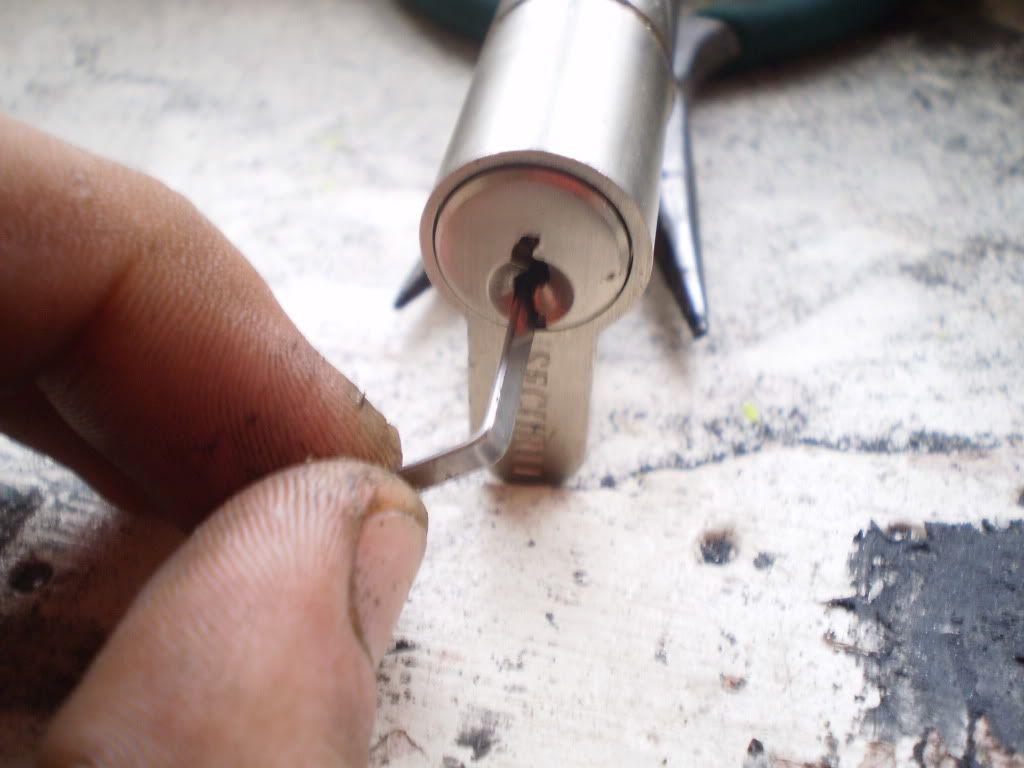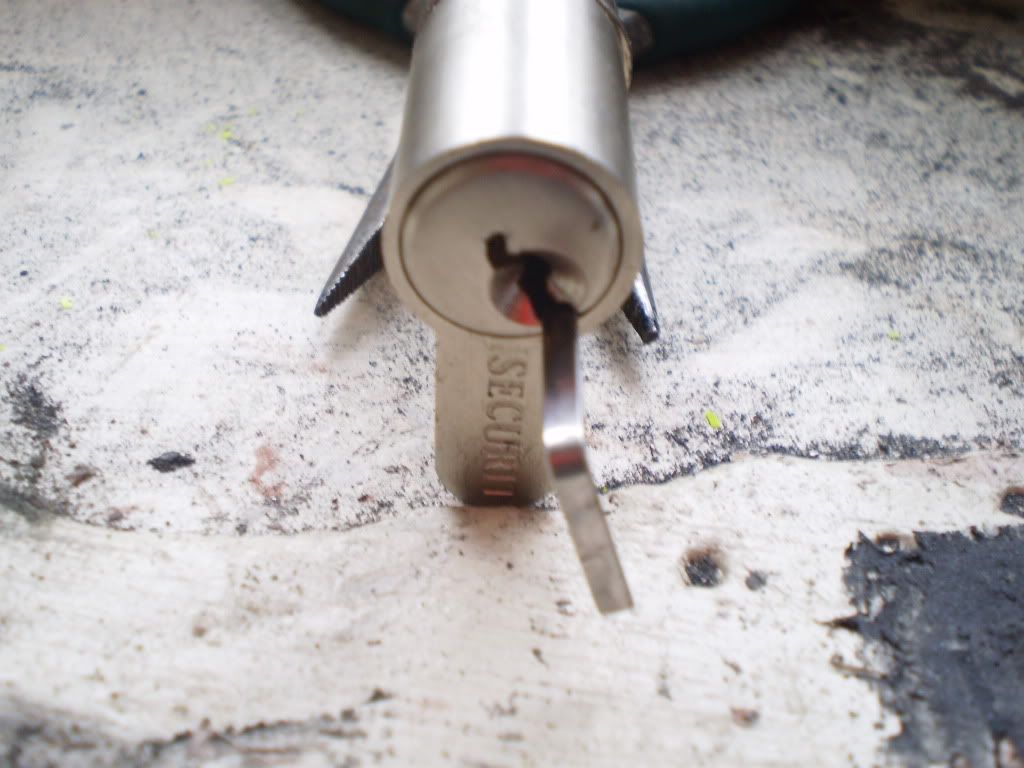 6.Now you know how to over come your problem.Have fun.
(this guild cannot be used any where else without my promission first.other than being used in this site.)