It isn't a typo. I made a lock that a key can't be made to work it, but it can be picked!! I made it because otherwise I would have been bored....

How does it work? The first, second, third, fifth, and sixth pins can't be lifted until the fourth pin is lifted. Basically a key can't enter the lock, unless you make a key that can lift the fourth pin first!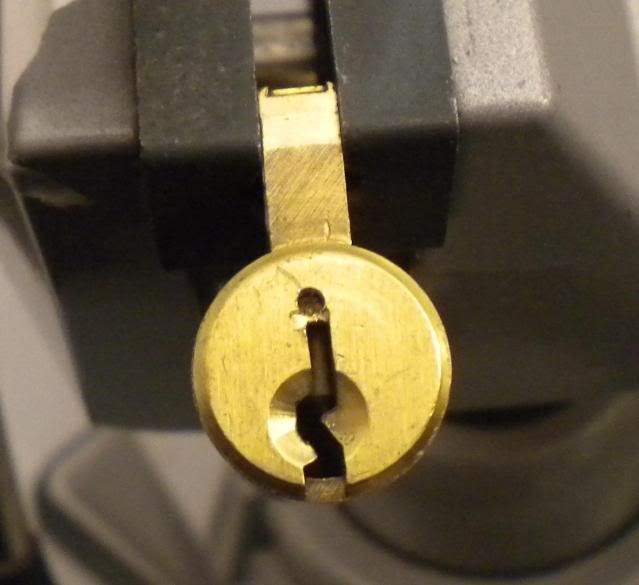 Ignore the hole drilled above the keyway, it was pointless. I'm not sure what I was thinking when I did that.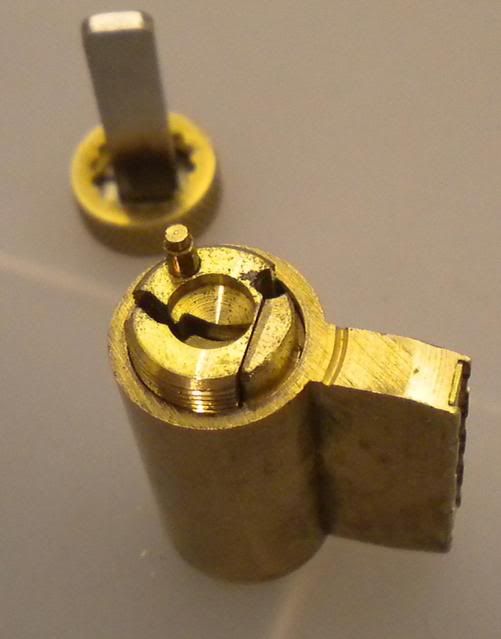 I had to re-drill the retaining pin hole. It wouldn't have worked very well in it's original hole.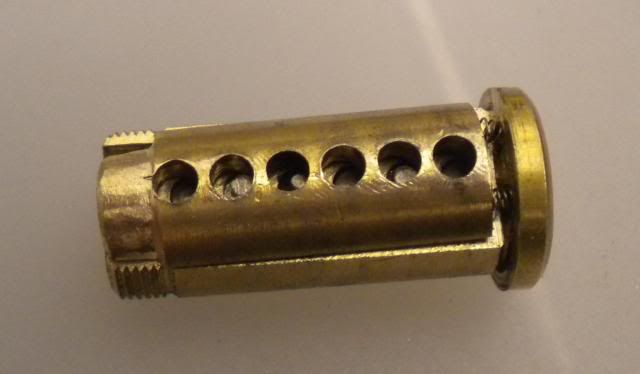 Now you get to see how it works. The slider piece partially covers the pins when in it's resting position. The fourth pin is beveled, so it can push the slider to the front of the lock. Thus allowing the other pins the freedom to move.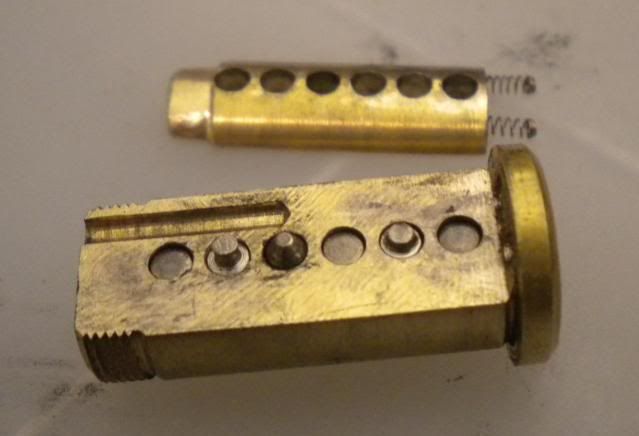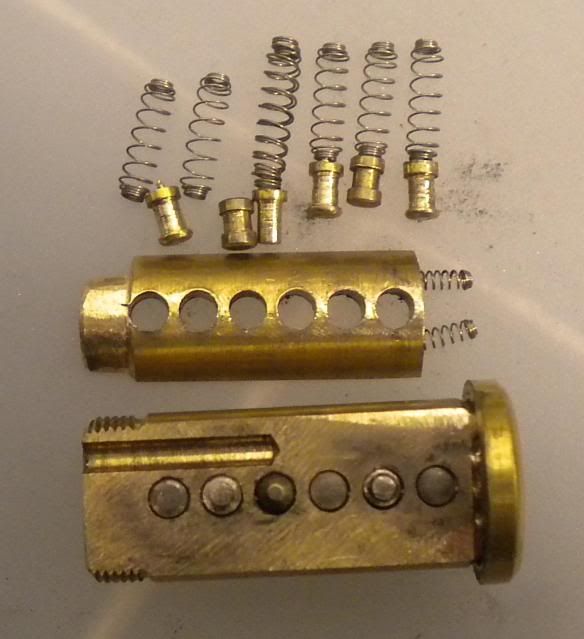 I had to re-drill the chambers a little larger, with the exception of the fourth chamber. I also had to put a stronger spring in the fourth chamber (two twisted together). This was done because when finished with the lock it was difficult to get all the pins to drop down all the way and allow the slider back into place. Now all you need to do is lift only the fourth pin, let the others drop back down, and then the dual springs in the fourth chamber are strong enough to push that one down as well.
If I used dual springs in all the chambers, then the spooled pins would be held in a more vertical position. Which coincidentally won't allow the slider to move over far enough to hold the bottom pins down.
Now you have a lock that only people of a certain skill can get through. Enjoy.