Hello mates!
Since I'm a beginner,I was thinking about how to practice picking a lock in various configurations, i.e. bittings and security pins,without losing too much time in disassembling the lock,change pins,etc.
So I started reading some and I found this:
http://www.lockpicking101.com/viewtopic.php?f=10&t=18327
and ended up with the following tool.
All credit goes to JackNco for the original idea,I just collected infos from some posts and put them together
What you need:
A lock (DOH!)
5 metallic mainboard spacers or similar screws
a strip of metal (a street bristle is ok)
a vice
a hammer
Last time I bought a lock for practice (european lock ,since I'm from Italy) and I disassembled it,I found two spool pins inside, so after a couple of months I went out to get another one.
It was similar to the previous one but when I opened it found these looong pins inside: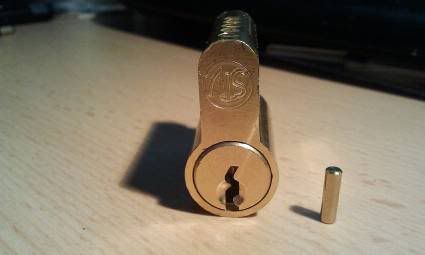 So: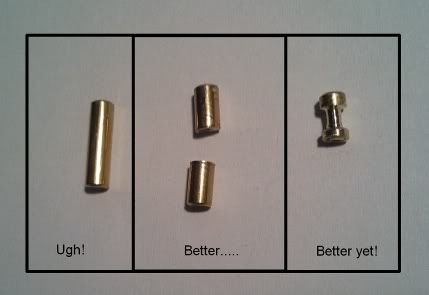 the spools were made following this thread:
http://www.lockpicking101.com/viewtopic.php?f=8&t=48900&start=0
I cut the lock in two for this project.
Now,puth the lock without the cylinder in the vice and use a metal rod (it was one of the rails for the lens and laser diode group of a CDRom reader) and a hammer to remove the caps on the top of the lock: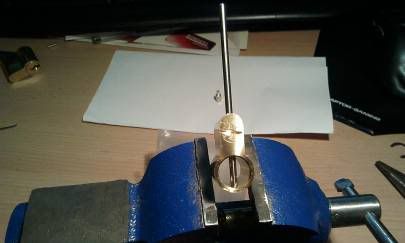 All 5 caps removed: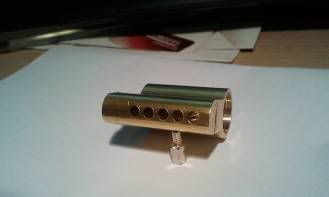 Now you have to file down two opposite sides of the spacers to allow them to stand side by side into the holes where the caps were: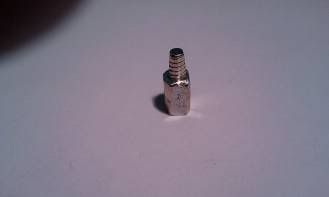 Next,file down the "screw" part (sorry,I don't know how to call it) so it can hold the spring of the driver pin,but still can fit in the hole: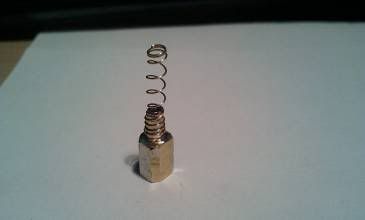 GREAT! We're almost done!
Now put the cylinder back in place,drop the driver pins (spool or whatever) in the holes and close the holes with the modified spacers:
(I wrote numbers on them to remember the order in which they fit with each other)
remember to replace the circlip.
To hold the spacers in place I took a piece of street bristle and curled it like this:
and used a piece of heat-shrink tubing for a better look.
The finished "product":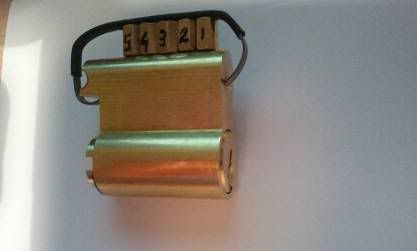 I used a rotary tool to make a groove on the front of the lock allowing the strip to grip and lock in place.
The repinning is as fast as removing the holding strip and "caps", change the pins and replacing caps and strip.
If you find this useful and want to translate in "real" English, please feel free to do that!
Have fun,
Andrea