My first tool roll. D.I.Myself
I just wanted to share a little project I put together one afternoon. We have all seen the tool rolls that people have made. We all know that Storm has a very impressive tool set which can include a beautiful roll.
I had some psudo-suede laying around from another project and I sewed (sic) this up in about 3 hours. My sewing skills are still a little weak. Gotta get me some starch…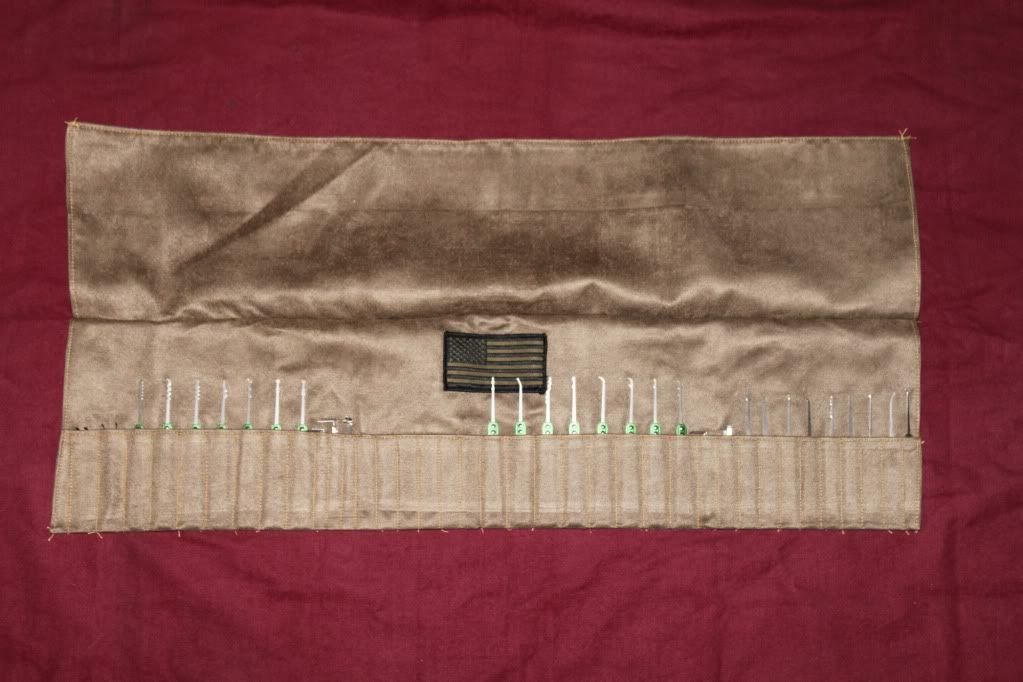 I made it pretty big and sewed(sic) several different size tool slots.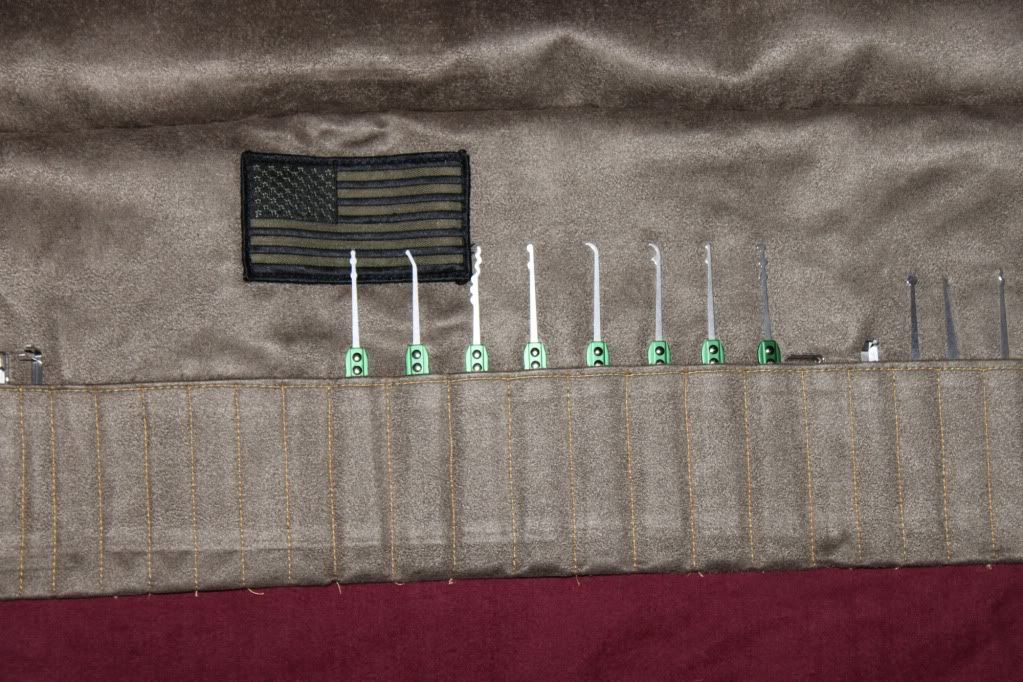 This is my first one and I plan on making more. I used this greenish psudo-suede and goldish jeans thread. I think the contrast is pretty nice. Obviously the order of assembly is off as you can see all the thread on the backside. Ill remedy all this on the next one.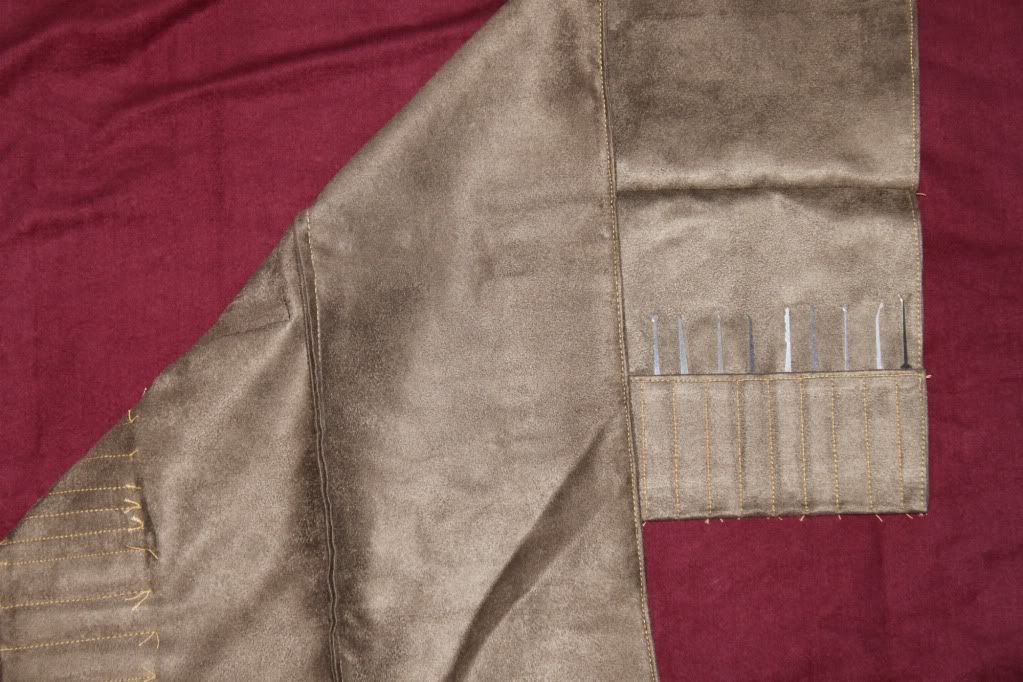 I have several other sets of tools, files, picks, probes, etc, that will need pouches. If I ever get any good at making these things I might offer custom ones up for sale but right now I would be embarrassed to let someone else see my roll.
Thanks for reading.
~Jesse