I have no idea how to search for this subject seeing as I have no idea what these numbers are called.
I am attempting to order replacement locks and locksets for my house and I am probably going to use HL Flake for my materials. I have scanned in a couple of pages from my catalog and I don't know what these numbers mean. I have seen them before but I have never been able to find out how they associate to each other.
On this page you can see both the Schlage and the Arrow hardware, indicated by the pink and blue sticky notes, have options listed above them in the form of numbers. 606, 626, 605/609/625, US3/26D, etc... What do these represent.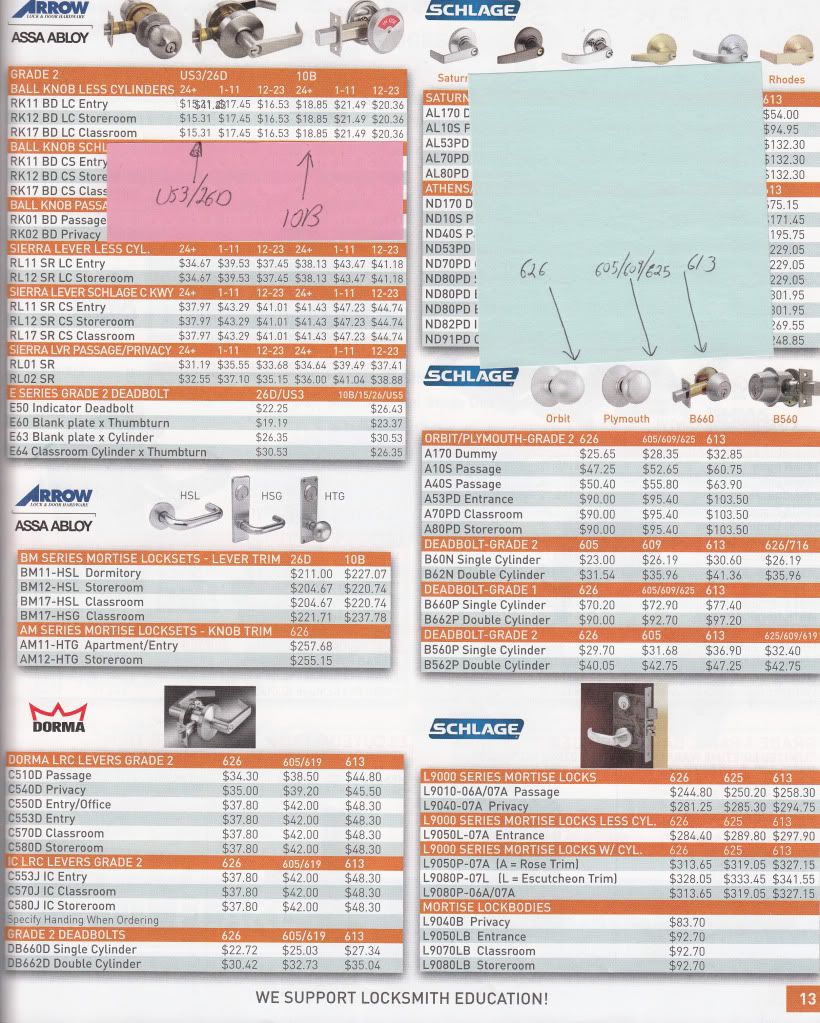 Now on the next page I can see a mortise cylinder with the designation 626 and a profile cylinder as 26D. Now, in reference to page 13, the blue sticky note, that hardware is KIK/KIL. There are of course many other options, but this should be enough to demonstrate my question.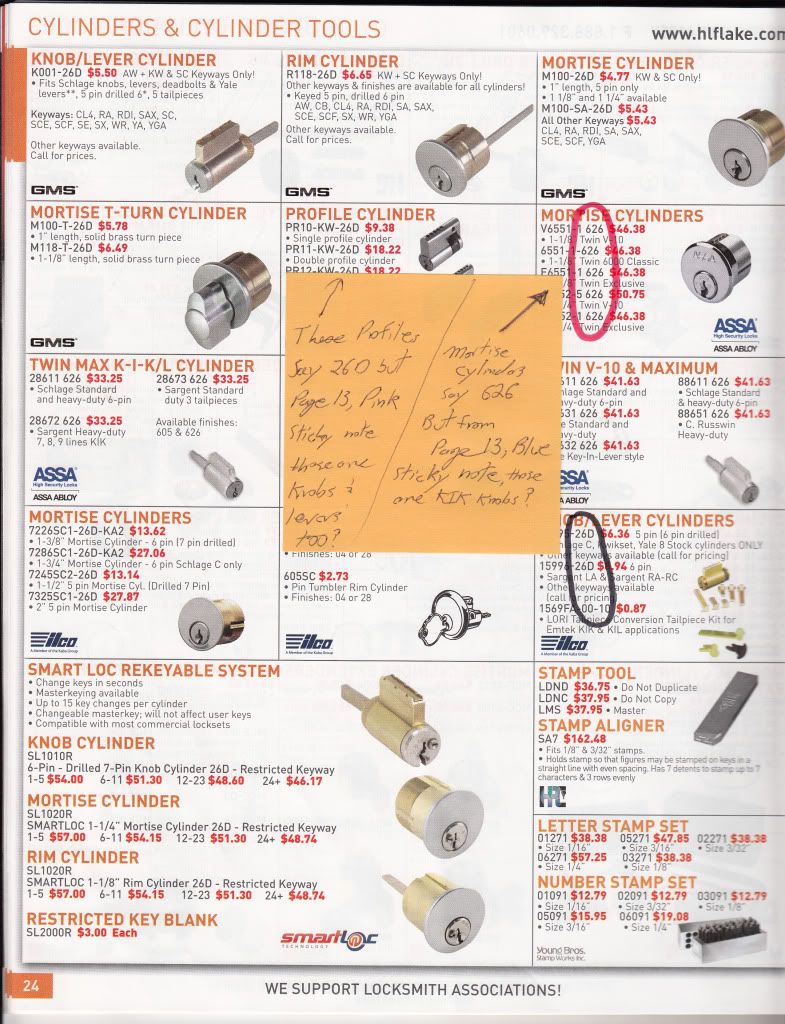 If I want to order parts, how do I know what parts to order? If I want a nice Antique Bronze lockset from Lowes, how do I know what kind of cylinder to order? I am planning on using Everest cylinders, how do I know which to order?
Anyways, I am guessing one of you out there will know what I am asking.
Thanks,
~Jesse