I am posting this more for curiosity's sake as than use. I am sure many of us have sanded down picks to make finer profiled ones for use in narrow keyways. I decided to go about this process in a different way. I happen to have access to some very powerful acids at work and I wondered if these acids could be used to reduce the overall dimensions of a pick while leaving the pick relatively undamaged.
This was to be my first victim.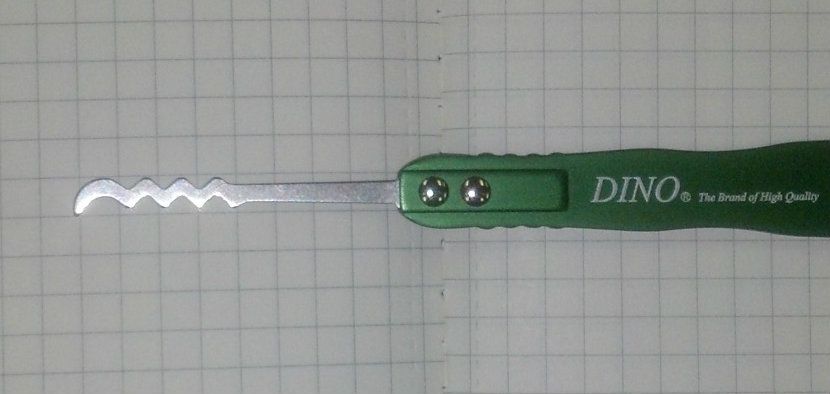 My wife got me the Klingon Torture tools for Christmas or my birthday or something one year and I thought I would never end up using this specific profile anyway, in case it was damaged and ruined. The metal is stainless steel, seemingly of pretty good quality. I started with hydrochloric acid, 35%, which is almost full strength. I was hoping that the pick would show an energetic reaction to the acid, but I was disappointed. It showed no reaction. Our lab tech had nitric acid lying around, also a very high concentration of 65%, which also showed very little reaction to the steel.
My lab tech, Steve, had heard about mixing nitric and HCL acids together to make nitro-muriatic acid. This is supposed to be a very, very nasty acid. I dropped the pick and after a few seconds I received a reaction.
This picture is after about 30 seconds in the acid. Unfortunately I was planning on leaving the pick in for 5 minutes and then measure the change. However, I got distracted and left it in for almost an hour. There wasn't much left when I got back. The acid had turned nearly black and the pick had dissolved to paper thin. The last little fragment holding it together broke when I took it out of the acid.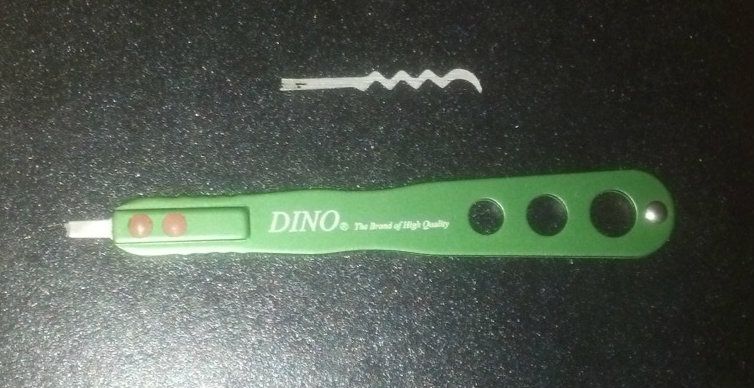 It's hard to tell but the pick is nearly see through it's so thin. But, now I knew that the acid worked and I also knew what NOT to do, which is almost as important in science.
I continued the project but for now I have to go. I will hopefully continue the post tonight.