I'm sorry to begin this on a negative note, but I feel it is VITAL that this is understood. I wrote this guide myself, and took the pictures myself, yet I am posting it on this site free of charge, and for anybody to see. THIS GUIDE IS TO REMAIN AT Lockpicking101, AND UNDER NO CIRCUMSTANCES MAY YOU POST THIS OUTSIDE OF THIS SITE.

A question was asked about this today, and I feel I may as well knock a quick guide up for you all. This is gonna be a fun little guide, but I'll try and make it as informative as I am able.
In terms of warded padlocks, then there are few made nowadays. The two modern warded padlocks I know of are the Master one, and the Regent one.
A picture says a thousand words. Look at these photos, and hopefully get some answers.
Okay, so this photo is the uncut version I have.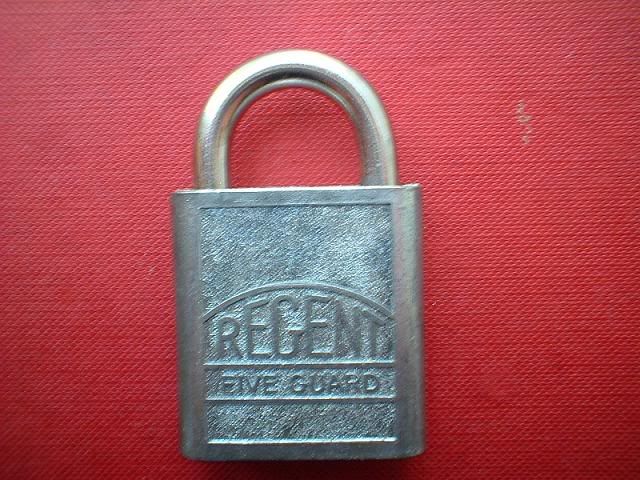 This is the version I decided to cut away:
(This cut-away is not fully finished so looks rough)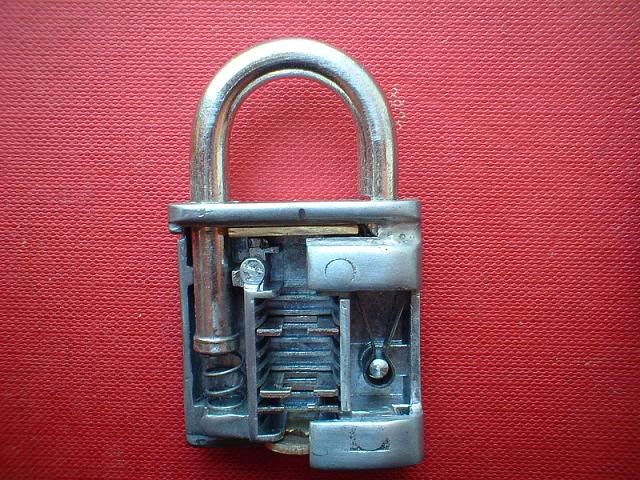 You'll notice the shiny, slivers of metal that stick out? Thos e are the wards, and the placement will determine what key will open it.
Here are the wards taken out of the lock:
This is the same version with the correct key inserted. Notice the way the cuts on the key correspond to the placement of the wards.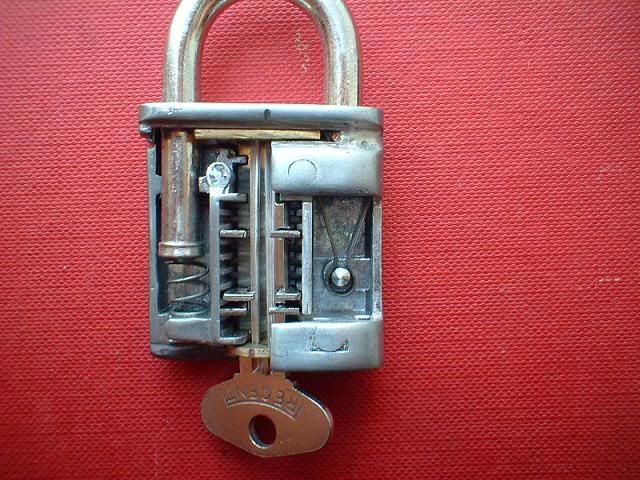 This is a close-up of the key: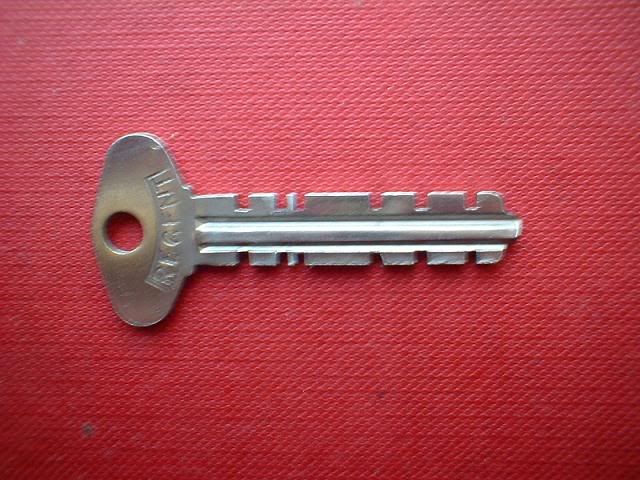 The tip of the key moves the latch, shown in brass at the top, and this releases the shackle.
If you are still following then you will aready see a flaw in this design. The design works upon the principal that you would try to use a different key in an attempt to open it, but aside from that is very insecure. Asuming that you could get something that was able to pypass all the wards inside the lock, and still operate the latch you would have a key that could open every lock that used the same key, in effect, a skeleton key.
There are two different techniques to open these locks I have found - either by cutting the key into a skeleton key, or by bending a bicycle spoke to shape. The pick works in exactly the same way as the skeleton, key and involves turning the tip in the unlock direction to move the latch.
Skeleton key:
(Rough, but does the job)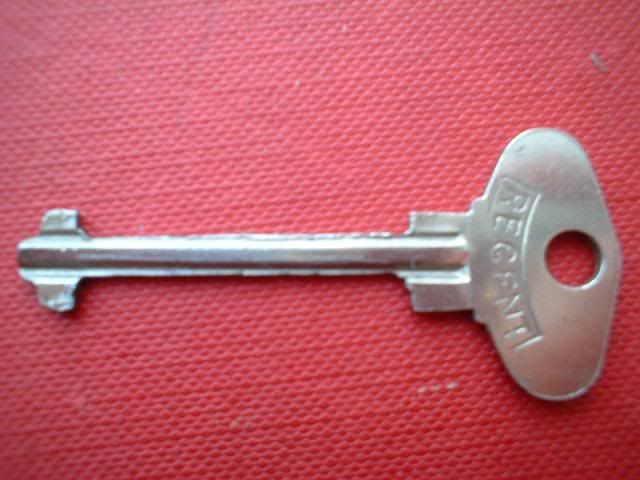 Wire pick:
Skeleton key inside the lock:
This is an old mechanism, and as we have seen does not protect much at all from a modified keyblank. The mechanism is however good in a sense that it is very resistant to the elements, and is cheap to produce.
I hope you've all picked something up from this guide, and if there were any questions that they have all been fielded.
Thanks for reading.
Ben.