Making my(your) own lock picks. DIY
I am sure there are a lot of threads out there similar to this one, I should know I've read several, but I wanted to write one of my own. I enjoy DIY threads. I am a member of several other forums and DIYs are always my favorite to read. I plan on a step by step process about how I came about making my own picks. I haven't actually generated any decent useable picks yet but this is my journey to a hopefully successful end.
Having downloaded many template from LP101, thanks everybody, I went about experimenting to determine if I should even try to make my own. I started out by printing out a 1:1 template of the king and queen picks. I haven't found any of those to buy yet and everyone seems to agree that they are very useful picks. I then used Dye-chem blue to spray down a properly prepared high carbon steel hacksaw blade and very carefully stuck the cutout of the picks to the blade. I don't have any pictures of this phase of the process since it was done at work while avoiding my manager.
I had prepared the blade by removing the teeth, higher TPI count the better for this step, and removing all the powder coating on the blade. We should all know this part of the process.
These are the blades I used.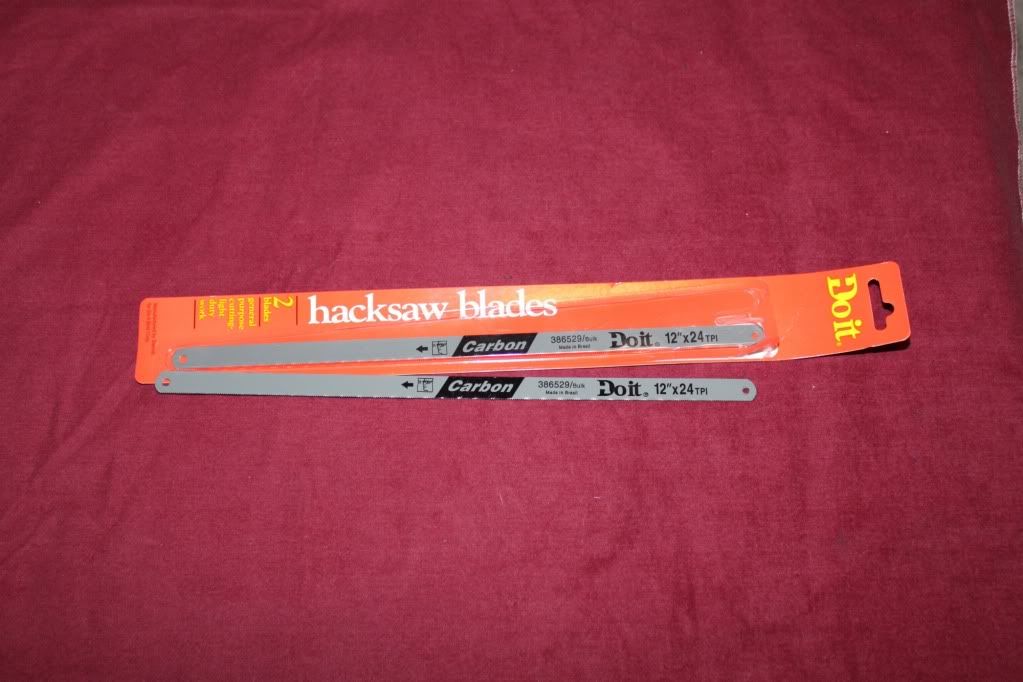 Next I used a high speed grinding wheel to rough out my pick. It is a proprietary grinding system my company uses, nothing special really but you couldn't get your hands on one so no pics. Any bench grinder will work fine. Then I progressed to a miniature diamond wheel on a Dremel tool. I highly recommend one of these bad boys.
http://www.dremel.com/en-us/Accessories ... px?pid=545
After about 15 minutes of work I was left with this King pick and another 10 minutes yielded the Queen pick. I did a little final touch up with my set of Oberg needle files. Very nice files for the price.
The King is still a little rough because I didn't bother to finish it and the Queen had a little slip of the wheel which led to a VERY thin section. But I was sold on the idea. Less than 30 minutes, at work and hiding from my boss, and I still came out with a useable King pick. It's rough but I still picked a couple of locks with it.
So next post I will explain my process of accumulating the more advanced tools I am using to make picks.
~Jesse